Somehow, beloved patrons, March swept by in a blast of wind and a few drifting snow storms, and suddenly, we find ourselves preparing, in a handful of days, for April.   We've organized a pretty intriguing calendar of events, classes, and programs for you at our branches, and in the various departments of our Main Library–please, consider this your formal invitation to register for any and all of them that interest you!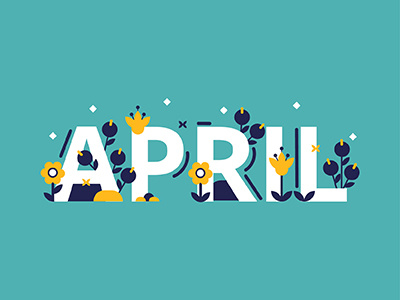 In addition, please let us know what classes, events, or performances you would like to see at the Library in the coming months.  We strive everyday to provide for the needs of our community, and we can best do that with your input and advice.
So, without further ado, let's look at all the neat things going on in the Libraries in April!
---
At the Main Library:
Wednesday, April 17, 7:00 – 8:00pm: Guided Meditation
So often in our hurried lives we become ungrounded, unfocused and scattered. Please come for an evening of relaxation as Reiki Master Teacher Valerie York leads us in a guided meditation to ground and call back our energy. Space for this class is limited, so be sure to sign up online, or call the Main Library to reserve your spot.
---
In the Teen Room:
Tuesday, April 2, 6:30 – 8:30pm: Truth or Fail Trivia Night
Created by author and YouTube personality Hank Green, Truth or Fail Trivia is the perfect game for trivia aficionados to come compete for prizes and brainy glory!
---
In the Creativity Lab:
Monday, April 8, 6:30 – 8:30pm: Make A Laser-Cut Dog Tag
The Creativity Lab's laser cutter uses a powerful laser to cut through materials like wood, acrylic, and linoleum. In this class, you will learn how to use our laser cutter by making a custom wooden dog tag, luggage tag, or keychain. Materials will be provided.  This class is limited to patrons aged 18 and over.  Please register in advance.
---
At the West Branch:
Wednesday, April 24, 1:00 – 2:00pm: Heritage Films presents "The Colonials and British at Lexington and Concord"
Come join us for a 40 minute film presentation by local historian and filmmaker Dan Tremblay of Heritage Films! This particular film will focus on the history of the The Colonials and British at Lexington and Concord.
---