The period after New Year's isn't, frankly, that much fun.  It's cold, it's dark, and this year, we don't even have the benefit of snow cover to reflect any kind of light back to us, making everything just a little bit bleaker.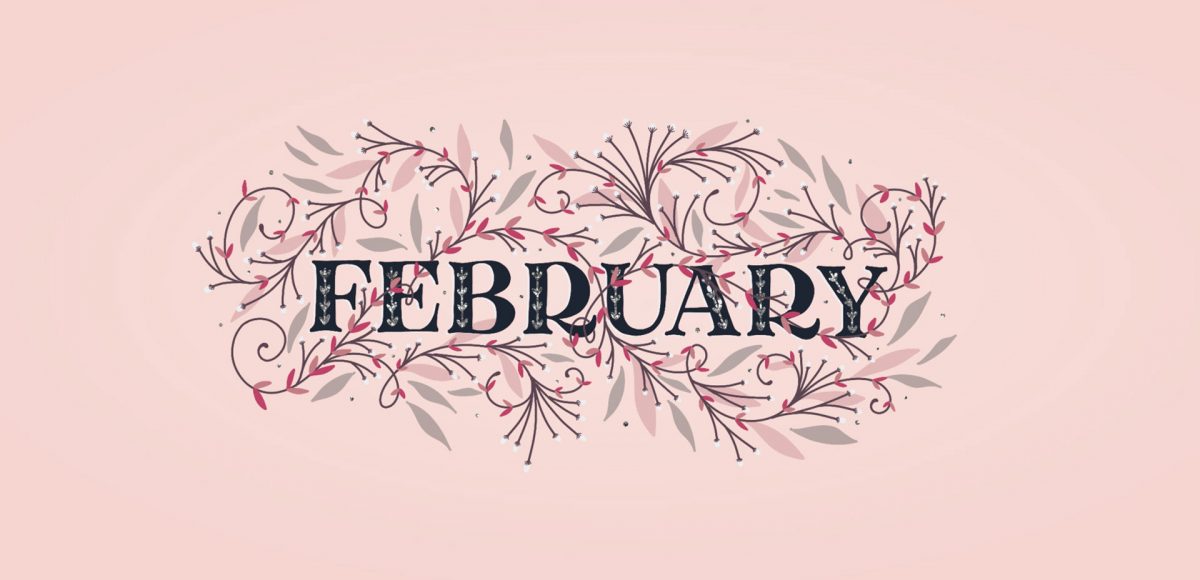 Here at the Library, we try to disrupt the winter doldrums by providing fun classes, lecture series, and other events that can keep your brain buzzing and your imagination humming.  Here are just a few of the events we have on the horizon.  And keep your eye out, as our spring calendar will be out in a few short weeks with another helping of programming.
And, as always, if there are events or classes you'd like to see offered here or at our branches, let us know!  We aim to provide the best possible programming we can, and your input is vital to that process.
---
At the Main Library
Wednesday, February 20, 7:00 – 8:00pm: Guided Meditation
So often in our hurried lives we become ungrounded, unfocused and scattered. Please come for an evening of relaxation as Reiki Master Teacher Valerie York leads us in a guided meditation to ground and call back our energy.
---
At the Main Library
Tuesday, February 26, 6:00 – 7:00pm: Writing for Professional Success
Strong writing skills and a good understanding of grammar are more than just helpful assets to list on a resume. In fact, effective business writing skills, from emails and memos to reports and presentations, are the tools that can launch and build careers. This workshop is designed for those who are looking to explore the fundamental skills needed for effective professional writing. We will focus on some basic rules of grammar and sentence structure that will provide clarity to your writing, as well as tips and tricks for making your writing more credible and persuasive. We will also discuss etiquette for composing workplace emails and helpful strategies for networking and collaborating with co-workers. This course is designed for those who are new to professional writing, or just entering the workforce, as well as those looking to brush up on their writing skills or make a career change.
---
In the Teen Room
Wednesday, February 6, 10:00am – 12:00pm: Mosaic Sun Catchers
Bring some light and color into the gray landscapes of winter!  Join Leslie Doherty of Ways of Color for this workshop where you will learn to create a mosaic sun catcher. All materials will be provided.
This event is generously sponsored by the Friends of the Peabody Institute Libraries.
---
At the South Branch
Thursday, February 7, 7:30 – 8:30pm: Real Talk Real Moms
Join Peabody native, Jessica Luque, to discuss the joys and hardships of being a mom. Jessica is a mom of 3 all under 4 years old and knows the struggle of working full time, raising her kids, and trying to squeeze in time for herself. Come to the South Branch to sit back, relax, and meet other moms who know just how you feel. Feel free to talk or just listen — all moms are welcome!   Moms, we encourage you take this hour for YOU, so we ask that you do not bring children along.  Registration is not required. Just show up!
For more information, please feel free to call 978-531-3380 x11 or email Jessica at jessicaluque86@gmail.com.
---
At the West Branch:
Wednesday, February 28, 1:00 – 2:00pm: Heritage Films presents "Ol' Time Radio Days"
Before there were podcasts, there were radio shows.  The origins of most of our popular entertainment, from soap operas to game shows, got their start on the radio.  Come join us for a 40 minute film presentation by local historian and film maker Dan Tremblay of Heritage Films! This particular film will focus on the history of the Ol' Time Radio Days.