"When I was a boy and I would see scary things in the news, my mother would say to me, "Look for the helpers. You will always find people who are helping."
Fred Rogers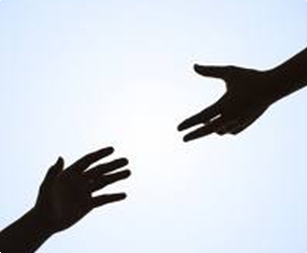 Last Thursday, a number of people in our community suffered when a surge in gas pressure caused fires to break out in homes and buildings across North Andover, Andover, and Lawrence.  Some of our friends, family, and fellow Massachusetts residents lost their homes, their possessions, and many, many more were displaced out of fear that further fires would break out.  It was a truly frightening event that will have repercussions for a very long time.
But you can help.  A number of resources have been established to help the people of North Andover, Lawrence, and Andover who have been affected by these fires.  Here are some of them to which you are welcome to contribute if at all possible:
The Red Cross said anyone interested in helping people could make donations by visiting their Massachusetts website, calling 1-800-RED CROSS or texting REDCROSS to 90999 to make a $10 donation.
The Salvation Army Emergency Disaster Services Team is at work, as well.  Anyone interested in donating to help with the relief can CLICK HERE or send a check to:
The Salvation Army
Attn: Massachusetts EDS
25 Shawmut Rd
Canton, Mass. 02021
All donations made to this fund will stay in Massachusetts.

TD Bank and The United Way have established the Greater Lawrence Relief Fund to help families meet their basic needs and recover from the displacement from their homes and businesses caused by gas explosions.  Click here to to donate to the Greater Lawrence Relief Fund.
The Lawrence Emergency Fund, established by the Essex County Community Foundation provides assistance during emergency events such as fires, natural disasters or hazardous events. Funding is provided to appropriate agencies or churches that directly support the individuals and families impacted by these emergencies.  Click here to donate to the Lawrence Emergency Fund.
The MSPCA Nevins Farm in Methuen, where many pets are being taken care of, is also asking for drop-off donations, including: paper towels, dry and canned cat food, canned dog food and cat litter.  Donations can be brought to:
MSPCA at Nevins Farm at 400 Broadway in Methuen.
At the same time, hundreds of thousands of people are suffering the effects of Hurricane Florence, which made landfall in the states of North Carolina and South Carolina over the weekend. The extent of the destruction of this storm is not yet known, but it is safe to say that the clean-up, restoration, and healing process is going to be a long, drawn out process that will require the help and support of millions of us.  We will be bringing you updates on how you can help the victims of Hurricane Florence later this week, once a fully-coordinated relief program has been established.
As always, if you are not in a position to donate at this time, don't worry.  There are always ways to help those in need, and we will be sure to keep you updated about how you can help.